The car air pump is also called inflator, air pump, vehicle air pump, and works through the operation of the internal motor. When pumping, the valve of the connector is flushed by the atmospheric pressure, the gas enters the air cylinder, and when the tire is inflated, the valve is closed by the air pressure in the air cylinder, and the gas enters the tire, which can be regarded as using the principle of atmospheric pressure. Inflatable with cars, balls, and rubber boats.
With the continuous increase of domestic automobiles, the shortage of oil resources, and the rising oil prices, reducing fuel consumption has become the primary issue of every rider. The air pressure of the tires is very particular. Low or high air pressure will increase the fuel consumption and reduce the service life of the tires. Therefore, having an air pump with "high accuracy and fast inflation" while driving will save you more effort, worry and money.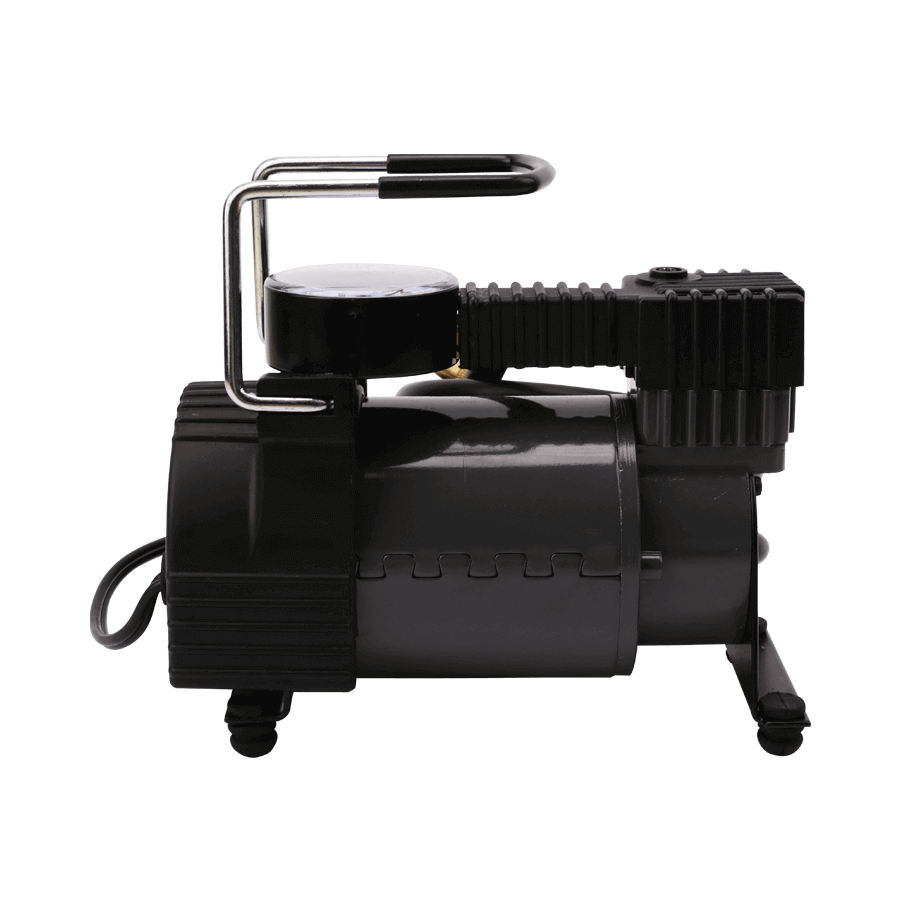 1. The direct-drive powerful motor is adopted, no gear friction noise, and the inflation can be completed in a short time.
2. Steel machine, super pressure, super durable, ensure continuous inflation; stainless steel airtight valve, high-quality output air pressure.
3. Extra-long power cord, high-quality high-pressure air pipe.
4. With a complete set of inflatable air nozzles, it is suitable for tires, rubber boats, air cushions, inflatable toys, ball inflation and other purposes.
5. Oil-free design, clean and environmentally friendly. Equipped with overcurrent anti-shock safety sheet to ensure safe use.
6. High quality, small size, easy to carry and store.