About 70% of the automobile air compressors produced by the company are domestic large and medium-sized automobile diesel engine factories and automobile air compressor spare parts. There are more than 20 varieties, adopting the form of single-cylinder air compressor, which is divided into air-cooled and water-cooled according to the structural characteristics.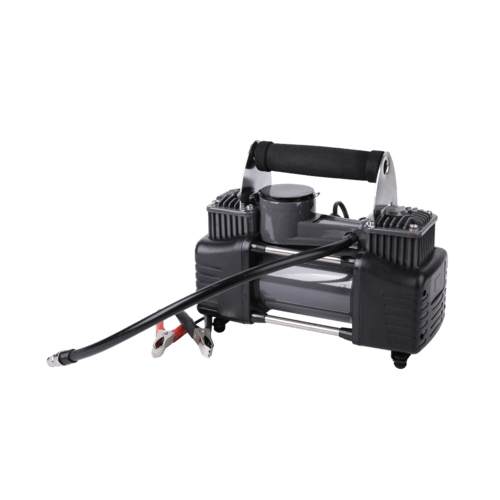 Advantages of automobile air compressor:
1. Connect low-pressure compressed air to directly increase the pressure.
2. No more energy is consumed after reaching the final pressure.
3. It is suitable for the working environment that needs to increase the pressure of the original air pressure system, and can increase the pressure increase of the automobile air supply system.
Air booster pump application:
1. It is mainly used for secondary pressurization of factory compressed air, which can easily solve the problem of insufficient pressure of the factory compressed air source. The air pressure can be pressurized from 1-8kg to 2-100 kg and other higher pressures.
2. Pressure resistance and air tightness test of radiators, cooling pipes, valves, pressure vessels, pipelines and other products, as well as other various purposes.
The medium used for the air booster pump of automobile air compressor accessories:
1. Compressed air, nitrogen, carbon dioxide, oxygen, refrigerant, argon, helium, neon, krypton, xenon and other gases.
Air booster pump range:
1. Pneumatic fixtures, molds, hot runners, mechanical arms, CNC pneumatic clamping heads, cylinders, bottle blowing machines, laser cutting machines, CNC machining centers, electronics factories, machinery factories, wool spinning factories, weaving factories and other pneumatic equipment Insufficient pressurization and stabilization effects and various destructive pressure tests, the maximum gas pressure can be pressurized to 260mpa.
https://www.ningqi.com/