Air compressor is the basic product of industrial modernization, and the often said electrical and automation have the meaning of full pneumatic; and air compressor is to provide air source power, which is the main body of the electromechanical bleed air source device, the core equipment of the pneumatic system.
It is a device that converts the mechanical energy of a prime mover (usually an electric motor) into gas pressure energy. It is a pressure generating device for compressed air. The market size of my country's air compressor industry is growing at a growth rate of more than 8%, and the market scale is expanding fast. Today I will talk to you about the working principle of the air compressor.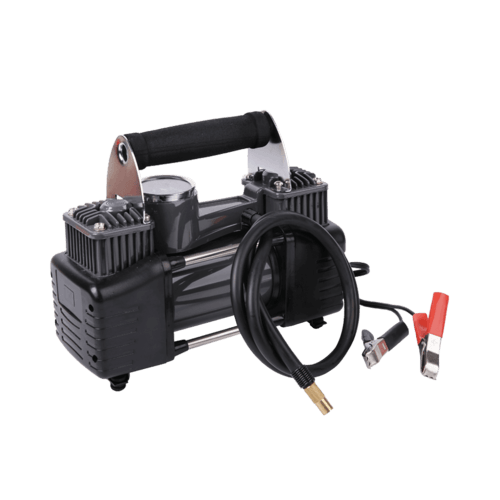 Suction process: The suction port on the intake side of the screw type must be designed so that the compression chamber can fully inhale, while the screw compressor does not have an intake and exhaust valve group, and the intake only depends on the opening of a regulating valve. Turn off the adjustment. When the rotor rotates, the space between the main and auxiliary rotors' tooth groove is turned to the opening of the inlet end wall, and the space is the largest. At this time, the rotor's tooth groove space is in communication with the free air at the inlet, because when exhausting The air in the tooth groove is completely exhausted. When the exhaust is completed, the tooth groove is in a vacuum state.
When it turns to the air inlet, the outside air is sucked in and flows into the tooth grooves of the main and auxiliary rotors along the axial direction. When the air fills the entire tooth groove, the air inlet side end surface of the rotor turns away from the air inlet of the casing, and the air between the tooth grooves is closed.
Sealing and conveying process: At the end of the suction of the main and auxiliary rotors, the peaks of the main and auxiliary rotors are sealed with the casing. At this time, the air is closed in the grooves and no longer flows out, that is, [closed process].
The two rotors continue to rotate, the tooth crest and the tooth groove coincide at the suction end, and the anastomosing surface gradually moves to the exhaust end, which is the [transport process]. Compression and injection process: During the conveying process, the meshing surface gradually moves to the exhaust end, that is, the tooth groove between the meshing surface and the exhaust port gradually decreases, the gas in the tooth groove is gradually compressed, and the pressure increases.
https://www.ningqi.com/