Check the oil level of the car air compressor, check the air filter element and the coolant level, check the hose and all pipe joints for leaks, check that the consumable parts have reached the replacement cycle and must be stopped for replacement, check the exhaust temperature of the main engine, reach or When approaching the warning temperature, the oil cooler must be cleaned to check the pressure difference of the separator. When the pressure difference reaches more than 0.6 bar or the pressure difference begins to decrease, the separator should be stopped and replaced.
  Check the cooler, clean if necessary, check all wire connections and tighten them, check the AC contactor contacts, clean the dust on the surface of the motor suction port and housing surface, clean the oil return filter, check the air compressor settings Is it consistent with the operation.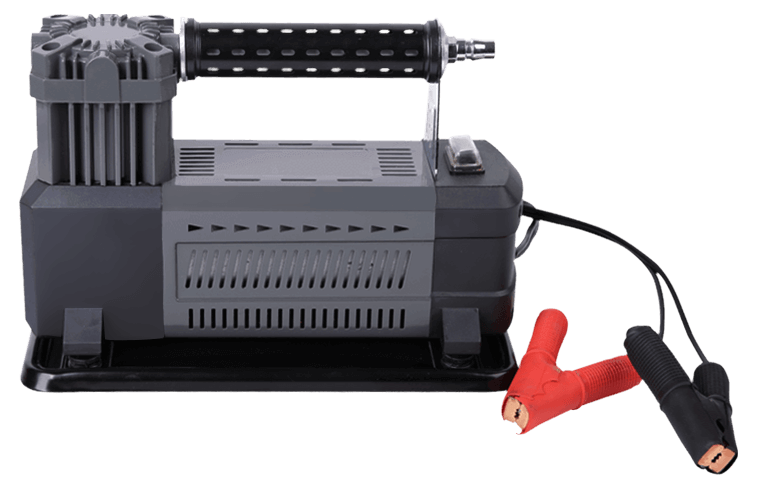 Clean the main motor and fan motor, replace the oil filter, clean the cooler, check the small pressure valve, safety valve, and check the sensor.
  Replace the lubricating oil and oil and gas separator filter element, replace the air filter element, oil filter, safety valve calibration, check the elastic coupling, check the cooling fan, clean the automatic drain valve, supplement or replace the motor lubricating grease.
  Due to the influence of environmental temperature, humidity, dust and vibration, the components inside the inverter will be aged, resulting in potential failure of the inverter or reducing the service life of the inverter. Therefore, perform routine and regular maintenance and maintenance on the frequency converter.
After disconnecting the power supply, there is still a high voltage on the filter capacitor, so the inverter cannot be maintained or maintained immediately. After the display of the inverter operation panel, use a multimeter to measure the bus voltage not exceeding 36V before proceeding.